CORPORATE LICENSING for Business Card Reader
Do you enjoy Business Card Reader?
Do you want to use the app for the whole company?
Corporate Licensing is what you need!
Choose a suitable plan for your company and get rid of the mess with business cards.
What is Corporate Licensing?
Business Card Reader Corporate Licensing is the solution that your company needs! It is designed to provide
any corporate or commercial entity a simple purchasing process, sufficient quantity of business card
recognitions and affordable price. We offer a corporate key to be used by a team of people that considerably
simplifies authorization process.
What are the benefits of corporate licensing?
Single license key for the entire team
Possibility to use corporate key for multiple accounts
The gift of productivity for your company!
How can I order a corporate license for my team?
Choose the amout of credits
Business Card Reader Corporate Plans (per year)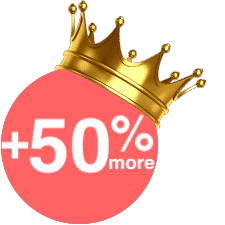 Number of

recognitions
Price
*plus taxes are collected in some countries
---
GET IN TOUCH
E-mail: contact@magneticonemobile.com
We are here to help! Feel free to send us any questions or suggestions you have