[vc_row][vc_column][vc_column_text]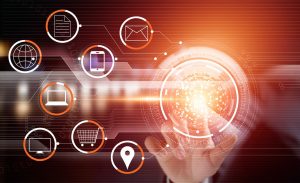 MagneticOne MobileWorks is a company that deals with the development of mobile apps for CRM systems. Perfect understanding of modern digital world challenges followed by rich experience in the field is the driving force of our company. That is the most valuable for us. In the process of apps development our skilled programmers take into account all the considerations of our customers. Therefore, we always keep our applications updated in order to provide our clients with the best!
Our solutions have become really useful and important for our customers. F

urthermore, we are ready to provide any support and consider any proposals

.
The team of our developers is what we are proud of. It consists of highly-qualified professionals who constantly seek for professional growth. C

onsequently,

our apps are competitive ones on the market of mobile development.
MagneticOne Mobile is part of MagneticOne Group[/vc_column_text][/vc_column][/vc_row]